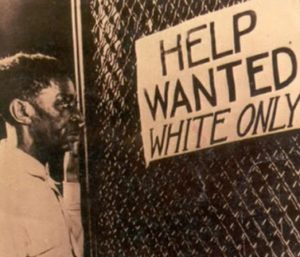 It's time for us all to face a few simple facts… any American who's still a racist in the year 2017 is either 1) uneducated or 2) a complete failure of a human being.  I suppose it's no surprise that the American pornographic industry is literally one of the most racist entities on Earth considering exactly who a high percentage of the porn industry is comprised of – but it IS surprising as to how OPENLY racist one of the porn industry's "top agencies" (LA Direct models) divisions, East Coast Direct Models (specifically Bella Roxxx, agent and owner of the agency) has been reported to be.
May 19, 2017 a relatively new pornstar known as Aria Michaels took to her twitter account to share some rather serious complaints in regards to her experience with LA Direct Models, Derek Hay, East Coast Direct Models and Bella Roxxx.  That same evening, in response to Aria's allegations, another young woman who is a webcam model known as Alexis Jane reported
additional unethical actions and racist attitudes she experienced upon opting to enter the pornographic industry through East Coast Direct Models, LA Direct Models & Bella Roxxx.
Should either Bella Roxxx or Derek Hay wish to refute Alexis Jane's allegations, they may contact Alexandra Mayers fka Monica Foster to set up a video interview.
Below are Alexis Jane's tweets from Twitter account @AlexxisJanee
DO NOT SIGN WITH @AdultStarMakers @ecdirectmodels she will treat you like shit and make you feel like shit and ruin your career.
I signed with her because she was the only female agent in Florida and I thought she of all people would treat her girls right.
Boy was I wrong!!! She flies you out and makes you sign a contract that doesn't even have the length of the contract labeled on it.
She locks you into a 7 year contract without informing you. And will get you absolutely NO work.
Only February 13th (my father birthday) I was dropped out of contract because my skin was too dark and my hair was too curly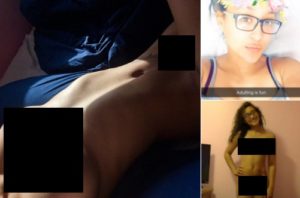 These where the photos I sent her…. last time I checked you can tell I'm black.
She told me I would never be able to find work so there's no need to have me in contract anymore.
Growing up in a white neighborhood I've had my struggles but being told that my skin was too dark for me to follow my dreams crushed me
I completely gave up on Porn because of her.
It wasn't until I was homeless that @ariamichaelsss dmed me offering to help.
She sent me to @BussShotProd and told them to take care of me…. that's it.
Replying to @alexxisjanee @BussShotProd
I went and for the first time in my life I felt beautiful and at home. I no longer had to worry about where my next meal was coming from
Or if I had to choose between sleeping in a cheap motel or my car. They never asked me to do ANYTHING that I didn't want to do.
I was never told that I would have to have sex with anyone. I was never told to pay for anything. I was never told that I had shoot so much
Content or cam so many hours. I was completely free to do what ever the fuck I wanted.
While at the cam house Bella told me I wasn't allowed going out and partying, no boys, no going to other model houses nothing.
Since leaving Bella has dropped all of her girls for various reasons. But the number 1 reason was they werent pretty enough or they were fat
Do NOT sign with @AdultStarMakers unless you want to feel ugly and worthless by the end of the month.
She cares more about money than the physical and mental health and wellness of all of the girls starting in the industry.
She'll bring you in and throw you out and hold your contract even though she "can't" find you work.
Since deciding to be independent I've been offered shoots with many huge production agencies. Something that Bella said I was too black for.
If you do want to join the industry please listen to the girls that are no longer with your agency.
I was warned by @WetAsTheRivers about Bella and ignored her hoping Bella would prove me wrong. I really wish I would have listened to her
Advice because I would have never ended up with her and my career would have started months ago.
Thank you to all the girls at the CamSoda mansion that told me I was beautiful and deserved better than Bella. You guys are amazing.
Screen shots of Alexis Jane's original tweets (read from the bottom up)