It's been a long and hard road that Alexandra Mayers fka Monica Foster has traveled since the hate crime of Pornwikileaks was launched (along with it's associated websites and the arrival of it's website operators into the pornographic realm).
Alexandra and her family members have been extensively and mercilessly targeted for quite some time…and though there are SEVERAL parties within adult entertainment who could have stepped in (or taken action) to shed truth upon or remedy the situation – no one did… Instead those who COULD have intervened utilized the situation for their own professional, personal or financial gain.
You would think that considering the fraudulent lawsuit filed against Alexandra by porn industry and Free Speech Coalition attorneys (a lawsuit which has the specific intent of silencing Alexandra Mayers and attacking her First Amendment rights), her opposition would lay off a bit – but no… Instead on a daily basis she (and her family) continue to be bullied and terrorized by what can only be deemed the "attack dog" belonging to Donald Carlos Seoane aka Donny Long AND Sean Matthew Tompkins aka TRPWL.
Over the next 48 hours a massive text message leak will be made available which will reflect exactly who in the Los Angeles pornographic industry embodies a deep hatred and fear of Jewish Americans.  Many of the parties who will be identified & revealed may come as quite a surprise to those who are curious – however, just keep in mind that this text message leak is no more than a response to what Alexandra Mayers dealt with for nearly 7 years.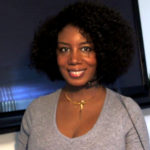 Alexandra Mayers is not just an artist and independent investigative blogger… she's a historian.  Just as today's American Black / African-American is an uncomfortable reminder of the truth of America's history, Alexandra Mayers is a painful reminder to the Los Angeles pornographic industry as to exactly how criminal and unethical many within their world truly are in regards to women who make the decision to depart from AND speak out as to the truth of exactly how the adult entertainment industry and it's attached organized crime groups really operate.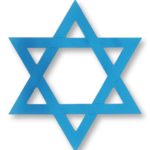 Alexandra Mayers plans to live an extensively long, healthy and happy life – however there are several parties who appear to have the intent to not only unjustifiably take away her freedom, but end her life as soon as possible.
Just as there is extreme racial hate towards Blacks / African-Americans in the pornographic industry, there's extreme hate towards those of Jewish descent as well… One situation can not be exposed or explored without addressing the other.
The truth has always been out there, and the only reason Alexandra Mayers found it was because she was open enough to receive it.