Cybercrime Roundup: Using Twitter as a Weapon, Copyright Trolling Porn, and Script Kiddies on the Rise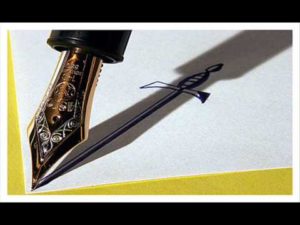 On December 15, 2016, Kurt Eichenwald received a tweet from Twitter user @jew_goldstein that a flashing strobe GIF superimposed with the text, "YOU DESERVE A SEIZURE FOR YOUR POSTS."
When Eichenwald viewed the tweet, he did in fact have a seizure, which lasted for eight minutes. According to the New York Times, he lost feeling in his left hand and had trouble speaking for several weeks afterwards.
On March 17, John Rayne Rivello was arrested on federal cyberstalking charges related to the tweet.
After Eichenwald and his wife reported the tweet to law enforcement, the Dallas Police Department submitted a search warrant to Twitter. The return contained the subscriber information, including the IP address used to create the account and the phone number associated with the account, as well as direct messages that @jew_goldstein sent to other users about the strobe GIF or Eichenwald (named in the complaint as "Victim#1").
12/13/2016: "[Victim#1] deserves to have his liver pecked out by a pack of emus"

12/16/2016: "I hope this sends him into a seizure"
12/16/2016 : "Spammed this at [Victim#1] let's see if he dies"

12/16/2016 : "I know he has epilepsy"

12/16/2016 : "If I haven't been banned yet check my feed when you wake up. @[Victim#1]
The Dallas Police Department then followed the electronic trail. The phone number associated with the account was connected to a prepaid Tracfone that had no subscriber information. However, the metadata provided by the phone's toll records did reveal that the number was associated with an iPhone.
Dallas police then sent search warrants to Apple for the phone number associated with the Twitter account and the iPhone associated with the phone number. The police were searching for the information that Apple captures when users create an AppleID as well as an iCloud account, Apple's cloud storage system.
They found what they were looking for. The account was registered to John Rivello—and conveniently, a photo in his iCloud account revealed him posing with his Maryland driver's license. Rivello's iCloud account also contained the strobe GIF that induced Eichenwald's seizure, as well as a screenshot of Eichenwald's wife's tweeted response that she was contacting the police. Also in the account was a picture of Eichenwald's Wikipedia page, which had been altered to include anti-Semitic references and a December 16, 2017 (sic) date of death. Recall that December 15 was the day that @jew_goldstein tweeted the seizure-inducing GIF.
Three days after Rivello was arrested on federal charges in Maryland, the State of Texas, where Eichenwald lives, indicted Rivello on the charge of aggravated assault with a deadly weapon, defining the deadly weapon as "a Tweet and a Graphics Interchange Format (GIF) and an Electronic Device and Hands." The state attached a hate-crime enhancement, claiming that Rivello targeted Eichenwald primarily because of Rivello's prejudice against Jews, as defined either by faith or descent. The significance of this enhancement is underscored by the anti-Semitism displayed by some of those who have rallied behind Rivello.
This case is a disturbing example of how virtual actions can cause physical harm. Speaking to the New York Times, Eichenwald's attorney, Steven Lieberman, said that "[t]his electronic message was no different than a bomb sent in the mail or anthrax sent in an envelope. It triggers a physical effect." According to Eichenwald's neurologist as quoted in the complaint, the December 16 seizure put Eichenwald at greater risk for additional seizures. As of April 15th, Eichenwald reported on Twitter that his seizures were still not under control due to Rivello's GIF.
Rivello's attorney released a statement that Rivello is a veteran who is suffering from post-traumatic stress disorder. Rivello is reportedly seeking counseling and has apologized to Eichenwald.
click here to continue reading this insightful and incredibly well written article by Sarah Tate Chambers on it's original source…