Alexandra Mayers commentary: Most in the porn industry blogosphere today are chattering about a Canadian pornstar who went over seas to Bali for sexwork where she was allegedly raped (and unfortunately will have very little legal recourse being that the incident didn't happen in the USA).  However I find this particular death a bit more of interest than the rape being that it happened in Las Vegas, NV (which is where many California pornstars are making the mistake of relocating to) and being that this death appears to have been a suicide at the "Illuminati magick number" of 33.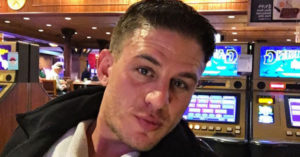 Alexander Gustavo, 33, who has been working in both gay and straight porn since 2012 and identified as bisexual, died from a self-inflicted gunshot wound to the head, say reports.
The 33-year-old, who leaves behind a son and girlfriend,  was found by roommate Jaxton Wheeler on Saturday.
Wheeler, who is also a pornstar told Str8upgayporn 'I've lost friends, but for it to be my best friend; he was like my brother.
'To know that he didn't say one thing to me, didn't reach out, [and] to find him with his girlfriend and her son following right behind me. It just keeps playing over and over in my head.'
Read more: http://metro.co.uk/2016/12/19/gay-porn-star-alexander-gustavo-dies-from-gunshot-to-head-6332463/#ixzz4TRg3zATf