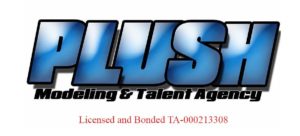 Alexandra Mayers commentary: As stated in an article posted a few days ago, Plush Talent (operated by Scottie Ohanian) IS a licensed California Talent Agency.  Plush Talent's website presents the agency professionally and Ohanian's business relationship with industry veteran Kelli Roberts adds to the agency's credibility.
To view Plush Talent's California Talent Agency license status for yourself, visit: http://www.dir.ca.gov/databases/dlselr/talag.html and enter the license number 000213308 or just search for 'Plush Talent'.
Scottie Ohanian of Plush Talent is on the same tier professionally as Derek Hay of LA Direct models, Mark Schechter of ATMLA and Sandra of OC Modeling.  Ohanian maintains strong professional relationships with a wide variety of California porn producers & is consistently seeking to expand his professional network.
I find it very disappointing and incredibly unprofessional that Mark Spiegler of Spiegler Girls feels the need to use Sean Tompkins of TRPWL (The Real Pornwikileaks) to attack Scottie Ohanian's reputation and Plush Talent's credibility.  For several years now Spiegler has encouraged the stalking and intimidation tactics of his associates Ari Scott Bass and Sean Tompkins in effort to achieve a level of dominance in the porn industry, intimidate the porn industry's talent pool & promote pornstars who illegally work through the unlicensed prostitution agency The Luxury Companion.
Considering the activity I know Mark Spiegler to be linked to, I DO NOT recommend Mark Spiegler as a porn agent, nor do I recommend SpieglerGirls as a safe or reputable agency.  In addition, I feel that it's time for Mark Spiegler to close SpieglerGirls and retire permanently.