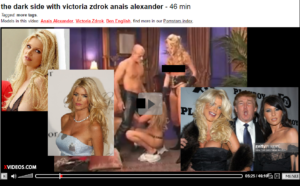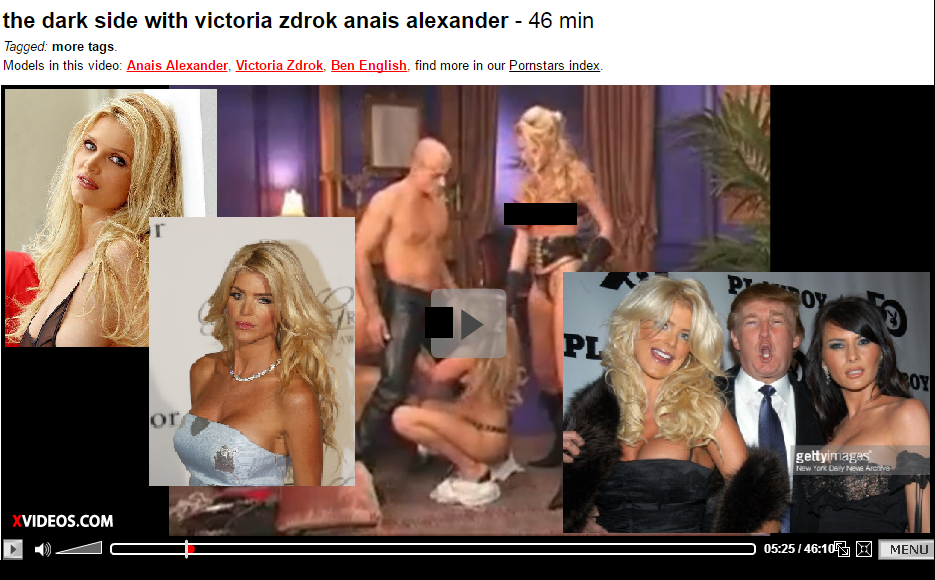 Alexandra Mayers commentary: So there's an audio interview and information circulating in the mainstream media about model and pornstar Victoria Zdrok having gone on "4 dates" with Donald Trump. This is a very important piece of information for 3 reasons:
Though Trump denies Victoria Zdrok being his "type", she sure as hell could be a body double for Melania Trump's good friend and roommate from her modeling days in Paris, France – playboy playmate and model Victoria Silvstedt.
Though Trump denies in the audio that he ever "took her [Zdrok] out", that's not exactly saying that he never visited her at say…an "incall location".
Victoria Zdrok wasn't just a pornstar – she was a pornstar who in 2004 participated in a pornographic scene with high HIV risk male crossover (bi-sexual) pornstar Ben English aka Derek Hay (who is a porn agent today for LA direct models).
The 3rd reason in the above list is the most important point.
The truth is, men like Donald Trump could really care less about being caught paying for sex with women or abusing women (be it physical or otherwise) for that matter.  In Trump's world (aka the "good ole boys club") treating women like objects or pieces of garbage is essentially a "badge of honor".
However, there IS one thing that Trump would most likely care VERY MUCH ABOUT…and that 1 thing has to do with the reality of what may turn him on sexually: MEN
CNBC recognized porn blogger Mike South recently posted the following headline: "Porn Is Just A Front For Prostitution These Days Here Is A List Of The Girls In porn Who "Escort"
The movies and scenes pornstars such as Zdrok have performed in are no more than "commercials" for the types of things AND PEOPLE they're willing to "do" off camera.  Zdrok's apparent willingness to perform in a scene with a high HIV risk "crossover" bi-sexual male pornstar is essentially a statement to the world saying "hey, if you have enough money and you're a bi-sexual man I'm your girl" – and that right there speaks VOLUMES about Donald Trump (and he knows it).
Interestingly, in the scene between Victoria Zdrok, Ben English aka Derek Hay and Anais Alexander – a condom was utilized during intercourse (which points to a fear of a potential on set STD transmission). The scene appears to have been produced in 2004 – the same year Trump DENIED having dated Zdrok – which is also the same year the porn industry made international mainstream headline news for several porn performers testing POSITIVE for HIV.