Alexandra Mayers aka Monica Foster commentary: I wonder if Prince was with any pornstars over the past few years.
Prince 'was diagnosed with AIDS six months before he died and refused treatment because he believed God would heal him'
Prince contracted HIV in mid-90s but condition developed into AIDS six months ago, anonymous sources have claimed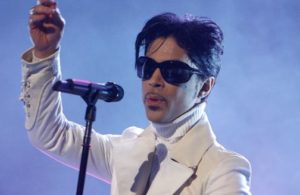 Prince was suffering from AIDS before being found dead last week and had refused treatment because he believed he could be cured by prayer, it has been claimed.
The Purple Rain singer, who was a Jehovah's Witness, was diagnosed with the crippling condition just six months before he passed away, sources told the National Enquirer.
The 57-year-old weighed just 80lbs by the time of his death and had been 'preparing to die for a little while', the supermarket tabloid says sources told it.
A source, who was not identified by the Enquirer, said: 'Doctors told Prince his blood count was unusually low and that his body temperature had dropped dangerously below the normal 98.6 degrees to 94 degrees.
'He was totally iron-deficient, very weak and often disoriented. He rarely ate and when he did, it all came right back up.
'His face was yellowish, the skin on his neck was hanging off and the tips of fingers were a brownish-yellow.'
This comes as sources close to the investigation into the singer's death claimed that he had prescription painkillers in his possession when he died.
CNN reported that the pain-killing substance was found on Prince while the Star Tribune in Minneapolis reported that prescription pills were found where the musician died at the age of 57 last week at his home in suburban Minneapolis.
Both reports were based on unidentified law enforcement sources.
Read more: http://www.dailymail.co.uk/news/article-3562640/Prince-diagnosed-AIDs-six-months-died-refused-treatment-believed-God-heal-him.html#ixzz47FFfjWTk