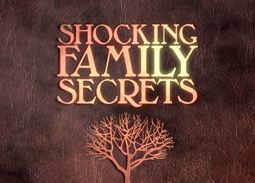 Alexandra Mayers aka Monica Foster commentary:
Often times pornstars refer to the porn industry as being a "family" – and the truth is, they don't just mean metaphorically…
Recently Dr. Chauntelle Tibbals was interviewed via mainstream media for a piece on the issue of the topic of incest within the pornographic industry… and just as she avoided the truth about the source of racism towards Blacks in the pornography system, she avoided the truth of the REALITY of incest between family members in the porn industry as well.
Dr Chauntelle (who is closely affiliated with the porn industry's political face, the Free Speech Coalition) has attempted to tell the public that incest in the porn industry is simply "staged" and that great lengths are taken by pornographers to insure that the viewer is made well aware that the parties depicting incest are not actually related…
I, personally, find Dr. Chauntelle's efforts to conceal the facts of this issue laughable…
Though no one wants to talk about it within the porn industry (which is ironic… I suppose the lack of truth on this matter is an effort of the freaks behind the scenes who run the circus to appear "normal"), occurrences of siblings and family members willing to engage in incestuous sexual acts are not only HIGHLY sought out by porn "professionals" – family members who are willing to engage in the acts are EXTREMELY well compensated.
I invite you all to read a very well written essay by veteran porn blogger Luke Ford titled "Family". Below are a few of my favorite excerpts from the piece:
Brother-sister Buck Adams and Amber Lynn were offered large amounts of money to perform with each other but refused.
As far as gay porn, Tim Evanson says: "Comrades in Arms has the Otov twins–they only jerk off together, but they do also hug and touch. Falcon's Christy Twins are identical twin brothers who would f— one another on screen. One is married now, the other disappeared. They would not touch anyone else BUT themselves. They did several loops for Falcon. The Rocklands (Hal and Vince) in SADDLE TRAMPS 1, but they didn't have sex. " There were also Kip and Scott Noll and Luis and Carlos Mendez. "Brothers having sex used to be SUCH the trend in the 1980s. It was almost a competition between studios to find real-life brothers and cousins to f— and suck on screen."
Sabrina Dawn and her mother Delilah appeared in a movie together Things My Mother Taught Me but did not have sex with each other. They came close in another video, Wild Cherries, performing a three way with another girl. "They were inches away from 'keeping it in the family' as they each worked over the third girl with their hands and tongues simultaneously," reports Sheldon Ranz on RAME. "Incidentally, Delilah was not given screen credit for her participation in this video. One can speculate as to whether that was intentional, so that no one would discover how close she got to Taboo City."
"If you want to go to hell, there are people here who will hold your hand all the way," says porn actress Nina Hartley
Aside from well known pornstar siblings Buck Adams and Amber Lynn (brother and sister), there's also recently been The Love Twins (twin sisters Lacey and Lindsey), Natasha and Natalia starr (sisters), Kristina and Karissa Shannon (Hugh Hefner of Playboy's twin girlfriends), ex pornstar Desi Foxx and her daughter, Madeline Madison and Chuck Tang (brother and sister), and the list goes on…
Just today an instance of a porn agent attempting to recruit the underage sister of one of the pornstars he represented was brought to my attention…click here to read about it. I suppose that particular agent was very aware of the high profits a "sister act" could generate.
Enjoy the interview below with Diana fka Desi Foxx from the Sunset Thomas and Dr. Dixie radio show. In the interview, Diana explains in great detail exactly how the Los Angeles porn industry recruited herself and her daughter into porn – and how Los Angeles pornographers went to great efforts to market them specifically as a mother-daughter TEAM" (and being labeled as a "team" is something Diana has adamantly stated she struggled to fight against throughout her time in adult entertainment).