Alexandra Mayers commentary: It's possible that Sheen paid Ross that $10,000 directly, but I highly doubt that someone else wasn't involved in that transaction… I wonder who the "pimp" in this situation was – Derrick Hay? Dennis Hof? The Luxury Companion? Jenn Marie Jean? Will Ryder? Mark Spiegler?
Time will tell… I have a feeling this lawsuit was filed with the intention of being settled out of court. I don't think Sheen should settle one damn thing out of court. It ALL needs to be put onto COURT RECORD so that every detail is on PUBLIC RECORD TILL THE END OF TIME.
$10,000 for sex, lawsuit alleges
Court documents filed by Ross say they first met "for the sole purpose of engaging in sex" and that "he would pay her $10,000."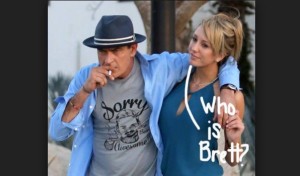 Ross said what started as a sex-for-hire relationship developed into a romantic relationship and she believed "that they would eventually be getting married."
Ross said Sheen "became a different person" while drinking to excess and doing drugs, becoming "violent and abusive."
The lawsuit alleges that, on several occasions, Sheen locked Ross in the bathroom, pushed her, dragged her by the arms, placed her in a chokehold and pointed an unloaded gun at her and repeatedly pulled the trigger.
Charlie Sheen's former fiancée has filed a lawsuit accusing him of assault, battery, false imprisonment and failure to disclose to her that he was HIV-positive.
Scottine Ross filed the lawsuit Thursday in Los Angeles Superior Court. She is seeking $1 million and earnings from Sheen's canceled TV show, "Anger Management," which was part of an alleged agreement between the couple.
Sheen told NBC's "Today" show on November 17 that he was diagnosed as HIV-positive about four years ago and that a few people who knew his status were demanding money from him to keep the secret.
"Charlie Sheen intends to vigorously defend the lawsuit filed by Scottine Ross," a statement from Sheen's attorney said. "We are confident that Mr. Sheen will prevail on his claims for affirmative relief against her."
Ross, an adult film actress known as Brett Rossi, and Sheen were in a relationship from November 2013 to October 2014, according to the suit.