***Update: It appears that this week the total death count is actually 5.  Porn industry sales veteran Rick Wells died as did a gay pornstar by the name of Rick B. Perhaps there will be some more recognizable names next week…
Alexandra Mayers commentary:  It seems the average expiration date of behind the scenes key porn industry figures is around 65. There's a few who are long overdue to cross over or disappear in my opinion – for example: Karch, Hartley, Jeremy, Holland, Randall… rumor has it a few on "the list" are 10+ years older than they claim – and considering the lifestyles they lead, their continued good health & vitality is rather suspect of the utilization of supernatural elements.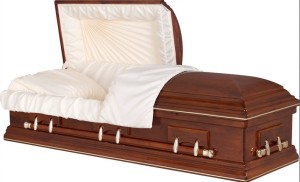 Ever notice how both vampirism and the porn industry both are centered around the issue of blood? How old EXACTLY is "Doctor" Sharon Mitchell (the founder of AIM)?
Vampires (according to legend at least) take on a new identity every 10 to 20 years – primarily in effort not to draw too much attention to themselves.
Since 2010 – the Los Angeles "porn industry" has drawn far too much attention to itself. Certain elements of life are NOT meant to be out in the open (aka mainstream).  If you elect to invoke the darkness (for whatever reason – be it wealth, power, vanity, etc), you must remain in the shadows.
LOS ANGELES—Larry Field, a 33-year veteran of the adult industry, passed yesterday after a 13-month illness, according to his son Scott. The cause was the combined effects of lung cancer and kidney failure, which had been diagnosed in August of 2014.
"The last 13 months have been a really bad year for him, but today was the day; enough was enough," Scott Field said yesterday. "My dad was a big part of this industry for many, many years, and he loved this industry, so right now, I just want to let his friends know that he's gone, but he lived a great life and he's in a better place now. I think he'd really enjoy knowing that his friends have been informed that he's gone." continue reading on AVN
MATTITUCK, N.Y.—Award-winning director and actress Candida Royalle died at dawn today at her home in Mattituck, Long Island, after a long illness. Royalle had suffered for years from recurrent bouts of ovarian cancer, often recovering enough after treatment to participate in the activities she loved. However, according to her longtime friend (and fellow Club 90 member) Annie Sprinkle, "A few weeks ago she had to go to the hospital for a few days. Her doctor, whom she loved a lot, told her she had run out of treatment options and to begin basic hospice care. She had planned to move to Manhattan this fall to be closer to more friends in what she thought would be her last few months or year. Then just about five days ago, Candice started slipping away quickly and it became evident that it was unlikely to recover." continue reading on AVN
LOS ANGELES — Veteran gay talent agent David Forest has died at the age of 66.
Forest, who for years promoted "private meeting" connection services through sites likeMaleAdultStars.com and IWannaMeetaPornStar.com and repping gay porn stars like Zeb Atlas, passed away from the side effects of diabetes, according to theLos Angeles Times.
Forest was a showman with 35 years in the gay porn biz who consistently got the word out about his enterprises.
He regularly sent out his opinionated "From the Desk of David Forest" columns to those in the trade — even after breaking two bones in his leg and suffering a massive heart attack earlier this summer. continue reading on Xbiz
CITY OF HOPE, Calif.—Rick Wells, a former salesman for Caballero Home Video and industry veteran of almost 30 years, died Sept. 9, 2015, at City of Hope Hospital in California.
According to longtime friend Bruce Mendelson of Legend Video, Wells had a degree in physical therapy and worked in healthcare for a time, but his true passion was music, and he became an accomplished guitarist who performers with some of the biggest bands of the '70s, '80s and '90s.
"[But] he was best known as a Super Salesman for Caballero Home Video in the early '90s," Mendelson told AVN. "His customers adored him claiming he was one of the most honest and truthful sales representatives in the adult industry."
Wells entered adult as a salesman in the 1980s, when business was booming, and he quickly was able to fund a lifestyle that allowed him to pursue music.
"Music was Rick's gift, his life, his magic," [supernatural ref.] said longtime friend Dick Lane of Caballero. "Rick was a professional musician, a super musician, a super guitarist; he could play anything from rock to Bach, [and] often taught young people to play. He had a band, and once was managed by Van Halen's manager. Rick's favorite group was Jethro Tull, and could play it and sing it as well as Jethro. Unfortunately, medical problems cut short his professional musical life at an early age, he became a video salesman to pay the bills. It was his 'day job.'
"Rick Wells was a super human being [why the need to specify he's a "human being"?], he was full of love, had nothing but love to give to his fellow man, even when he was feeling down about something himself," Lane continued. "He always reached out to help someone in need, to a friend, to a homeless person on the street. A deeply religious person, he would pray for others. He was, and is special. His body has left him, his spirit, his soul, as all of our souls, continues. Energy can not be destroyed, it just transcends to another dimension. His soul was too beautiful for this world. He tried to make this world a beautiful place, and did. I loved him like a brother. It pains me that he couldn't stay longer." continue reading on AVN